Duradek Installation Atlanta, Georgia
Vinyl Deck & Roof Deck Waterproofing Solutions That Work
DuraDek
The WaterProof Deck Solution
Duradek Solutions Atlanta Georgia is committed to helping you make the best decisions when it comes to your decking needs.
Since 1974, Duradek has been installed, by trained professional applicators, on well over 150 Million Square Feet of flat roofs, sundecks and balconies all over North America. Duradek has solved difficult waterproofing problems in the hottest, coldest, wettest and driest climates imaginable. With Duradek's proven system, proven installation techniques and experience, Duradek can solve your exterior waterproofing needs.
Permanent waterproof protection for sundecks, roofdecks, balconies & more
Available in many stylish colors, patterns & textures
Industry-leading 15 Year Warranty
From minor upgrades to dramatic transformations, Duradek shares a glimpse into issues home owners have faced with failed waterproofing – and how Duradek has provided the solution. View Projects section of our website. You may find example very close to your own deck to draw inspiration from.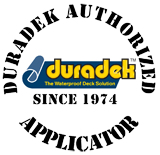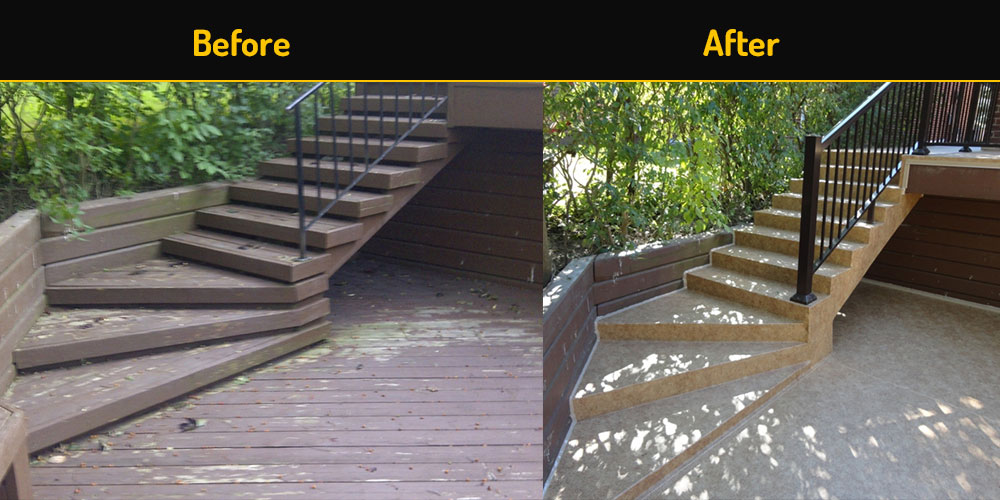 We provide following services to our clients.
Duradek waterproof vinyl deck membranes.
Duradek Tiledek Pvc Membrane.
Plazadek System Ultra Pvc Membrane.
Duradek Durails System
WE HAVE COMPLETED SOME GORGEOUS
PROJECTS